Blue is one of my favorites, but it's rather difficult to find true blue in nature, other than in birds. Most things that are "blue" seem to be more purple than truly blue.

Obviously, there is the blue sky



I want a peacock. One of these days I may get one, although I know that they are extremely noisy and tend to be unfriendly!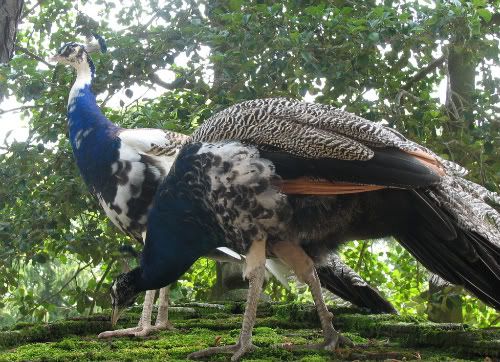 Our blue point Ragdoll cat Iris has beautiful blue eyes.



After the ice storm. I wish that the camera would have captured how beautiful everything looked when the sun came out after this ice storm. It looked as if the trees had been sprayed with liquid diamonds.



I have mixed feelings towards large marine mammals in captivity. They should NEVER be taken from the wild unless it is to rehabilitate them from an injury. However, I also see an educational value in keeping some captive born/can't return to the wild marine mammals in situations (non performing situations in which they can be properly cared for) where the public can view them. Seeing an animal up close does raise awareness, and can spur more donations to charities that help wild populations to survive.